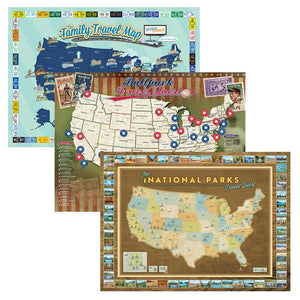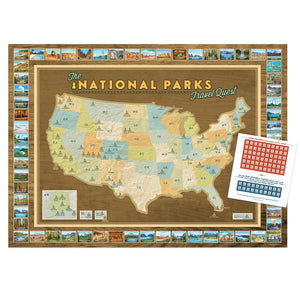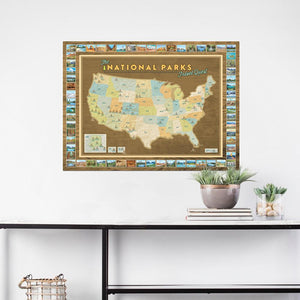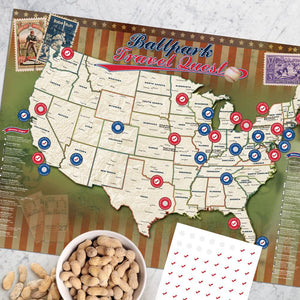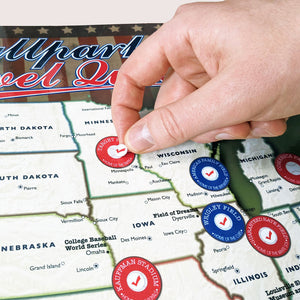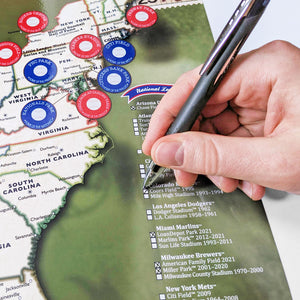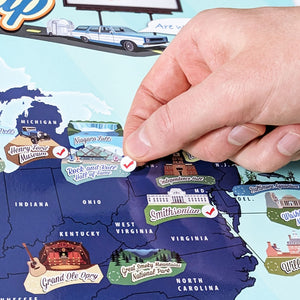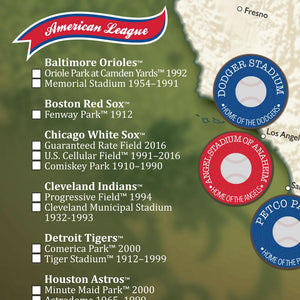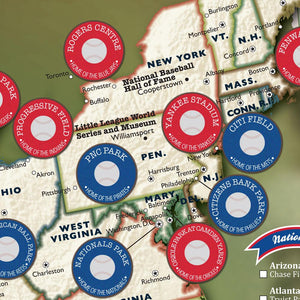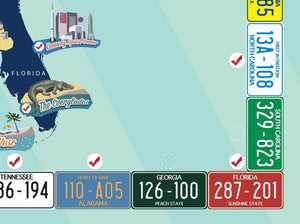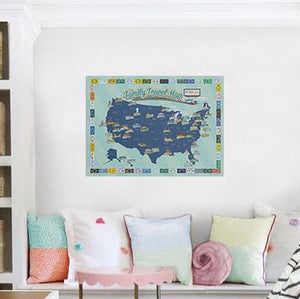 Bundle these Bucket List Posters and save!
Spread the joy of a travel quest to the lucky travelers on your list. For the Baseball fan, National Parks explorer and the families who love to hit the road! 
Map Size 26"x19"
National Park Travel Quest Poster
As families, friends, couples, and individuals flock to the parks, track your progress to visit them all! This beautiful map locates all of the National Parks for you. Check off your list using our custom campfire stickers.

Ballpark Travel Quest Poster


Perfect for tracking a quest to visit all the ballparks! Use our check mark stickers to cross them off your list. Fun for all ages!

Family Travel Quest Poster
"Are we there yet?" See how many States and Top 50 Family Destinations you have visited! Use the vintage license plates to mark how many states you've been to and the fun destination icons to track how many family-friendly destinations you've visited together. 
Why Our Posters?
These maps are fully laminated for durability and include stickers to check off your bucket list as your go! We are proud to be a part of thousands of bucket-list journeys just like yours!
Each map is proudly Made in Minnesota!