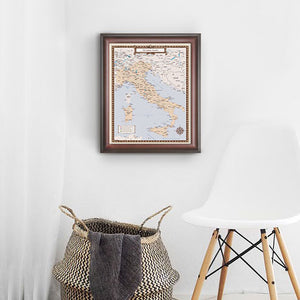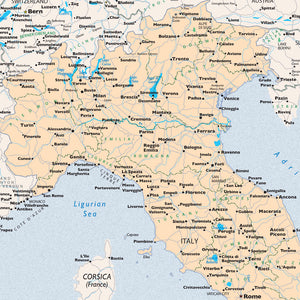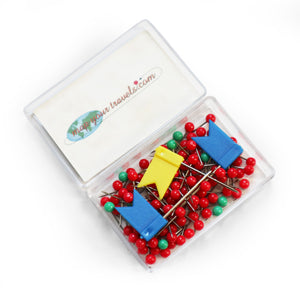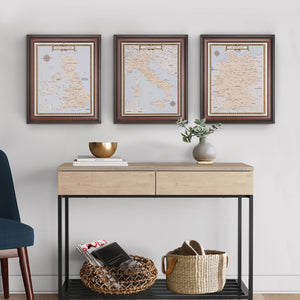 Prego, prego! Here is your chance to map your Italian travels.
If you have been fortunate enough to spend time in Italy, this push pin map helps to recall those wonderful Italian vistas and the great people who live there. 
A beautiful vintage-inspired map with muted colors and rich mahogany frame, the Italian Traveler Map is an attractive feature on its own or paired with our other country maps. It is a fantastic conversation piece!
Pins and Flags included.
Framed map size: Size: 14" x 17"
How is it made?
Our travel maps are printed on
archival paper

 
for longevity, not laminated or glass-covered. Each travel map is mounted on foam-core to hold the push pins in place, then backed with a hard board made of 100% recycled material for
strength and stability.

 

 
Why buy from us?

We are a small family-owned company based in MN comprised of travel lovers. Passionate about sharing travel adventures and memories, our maps are designed for fellow travelers who feel the same! We've been in business for over 20 years because our quality craftsmanship and outstanding customer service are second to none. We love being a part of your special travel moments and family memories.