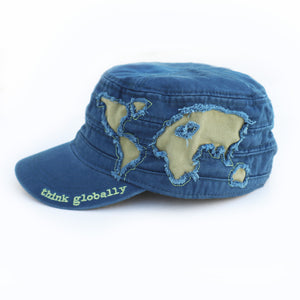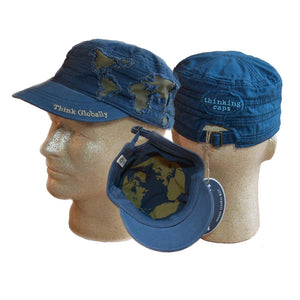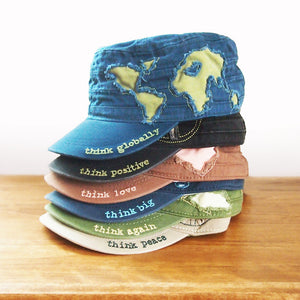 Hey World Travelers! What better way to remind people to "Think Globally" than to wear a hat with the globe on it. Give it as a gift for the travel lover in your life, or wear it yourself! 
These 100% organic cotton adjustable hats are a beautiful blue and green, with a cool torn edge effect illustrating the continents. On this inside is a surprise world map to keep you thinking globally all day long. The quality is awesome and the message — well, people still need to hear it.
A great look. A great fit. A great message. A great gift.
If you like our Think Globally cap, you may be interested in our full line of Thinking Caps!