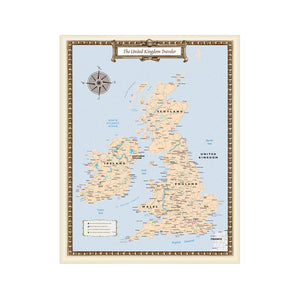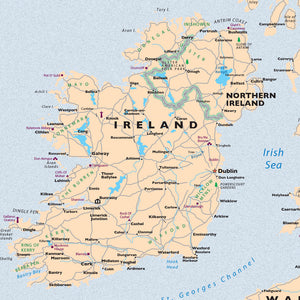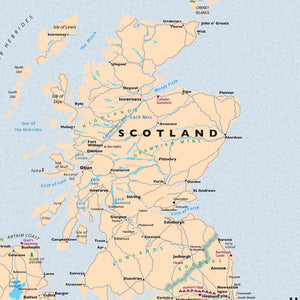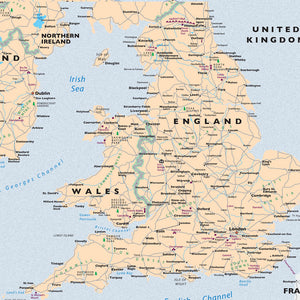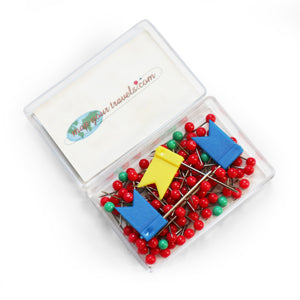 Cheers! Here is to all of the fantastic places that the UK has to offer.

Scotland, Wales, England and Ireland include some our favorite places in the world. Use this map to recall enchanting vistas and visits to the local pub. The map has a vintage look that you might see in an antique bookshop in London.
Ready to be framed, this beautiful vintage map with muted colors is a great display on its own or paired with our other country maps. Makes a fantastic conversation piece!
Pins and Flags Included
Size: 13" x 16"
If you like the United Kingdom print, you may also be interested in the framed version of this map!
Why Buy From Us?

We are a small family-owned company based in MN comprised of travel lovers. Passionate about sharing travel adventures and memories, our maps are designed for fellow travelers who feel the same! We've been in business for over 20 years because our quality craftsmanship and outstanding customer service are second to none. We love being a part of your special travel moments and family memories.