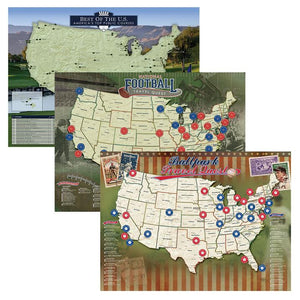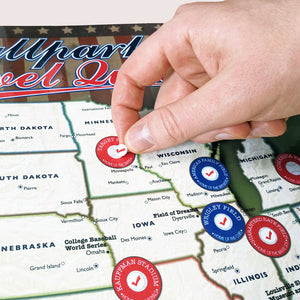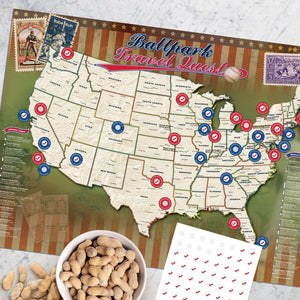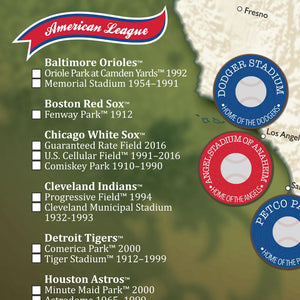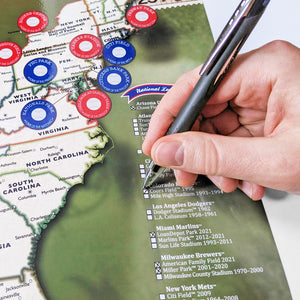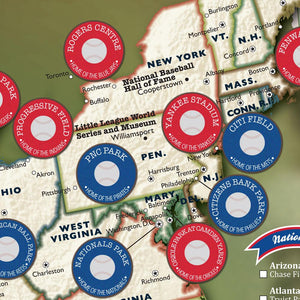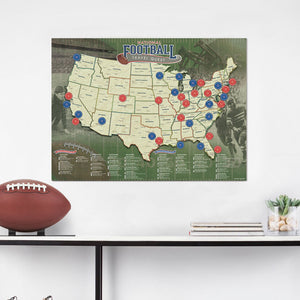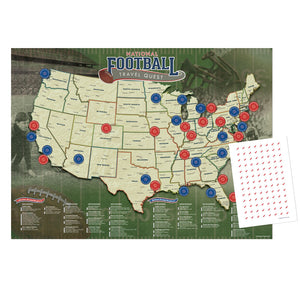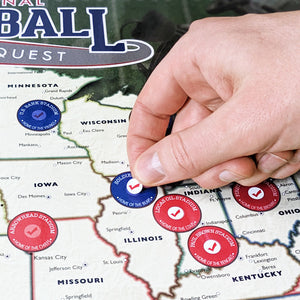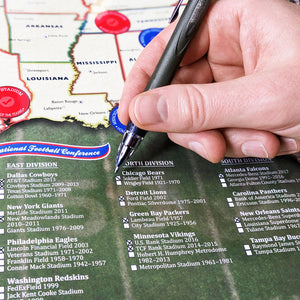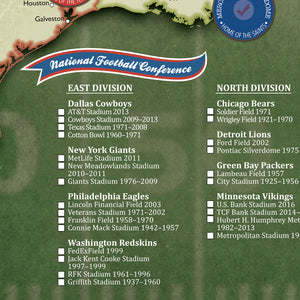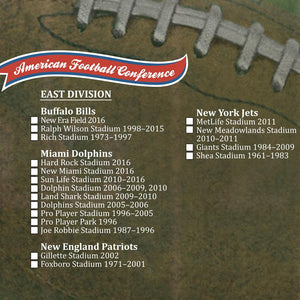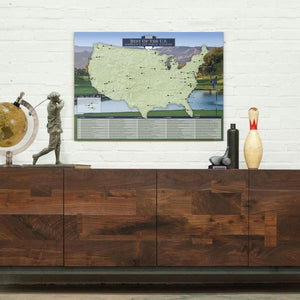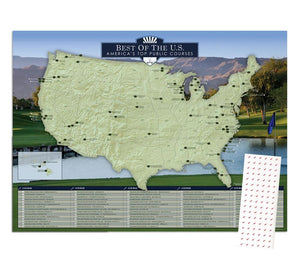 Bundle these Bucket list Posters and save
Our travel quest posters hit the mark with a variety of hobbyists. Inspire joy and ongoing fun for the people on your holiday list this year! Spread the joy of a quest to the sports lover on your list.
Size: 26" x 19"
Football Travel Quest Poster

Perfect for the football enthusiast!  Check off which stadiums you've visited using the included stickers on this one-of-a-kind football poster! Updated for 2019.
Ballpark Travel Quest Poster
Awesome for tracking a quest to visit all the ballparks! Use our checkmark stickers to cross them off your list. Fun for all ages!
Premier Golf Courses Travel Quest Poster
Mark the locations of 75 of the top public golf courses in the country. Each one an amazing challenge, and a memorable trip. 
 Why Our Posters?
These maps are fully laminated for durability and include stickers to check off your bucket list as your go. We are proud to be a part of thousands of bucket-list journeys just like yours!
Each map is proudly Made in Minnesota.