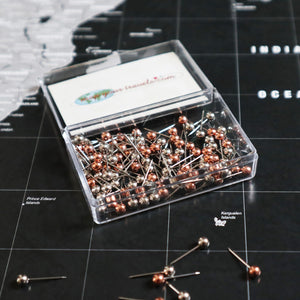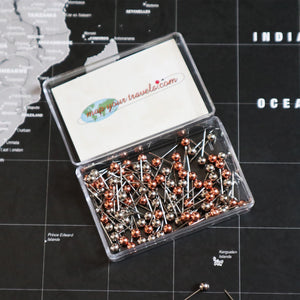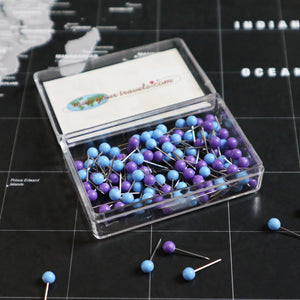 Lucky you if you need more pins!
These new pin sets are perfect for an individualized push pin map experience! Use the new colors to spice up your current map or add individual travels to your family maps. They are also an attractive way to attach your keepsakes on the Travel Memento Boards and Premium World Travel Map Set!

No matter how you use them, these new push pin sets are sure to re-inspire your sense of wanderlust. 
Cool-Tone Pastels 50 blue and 50 purple push pins

Modern Metallic 50 copper and 50 silver metallic push pins