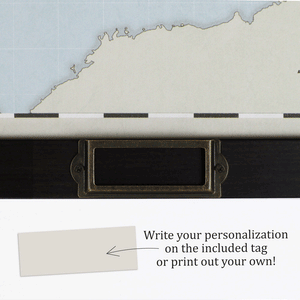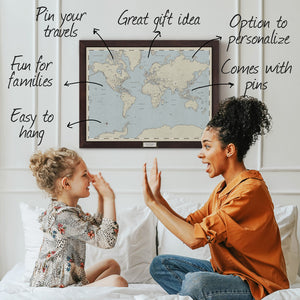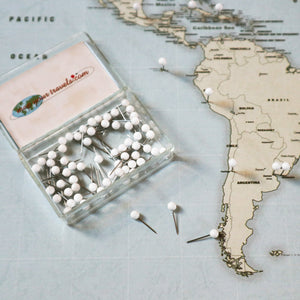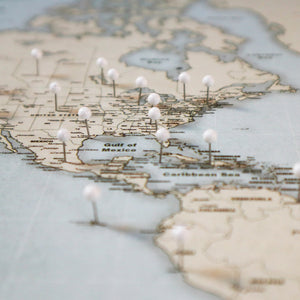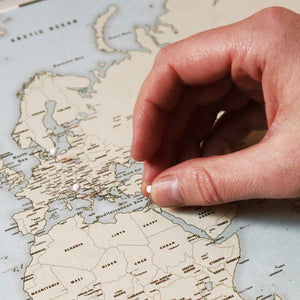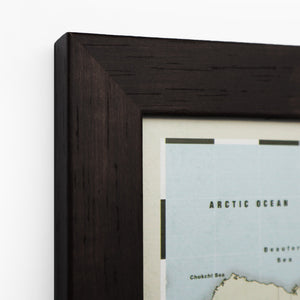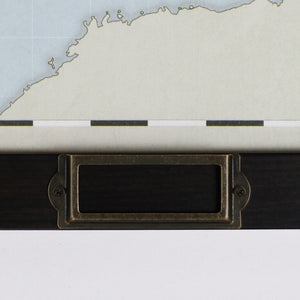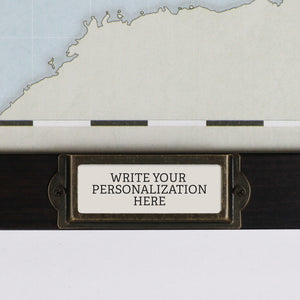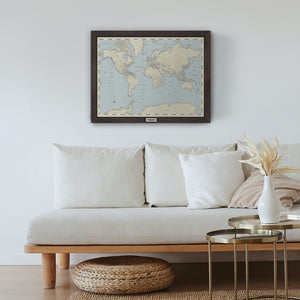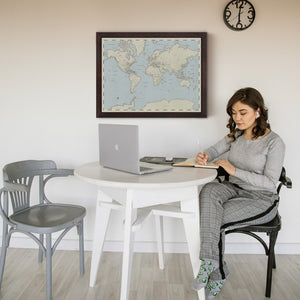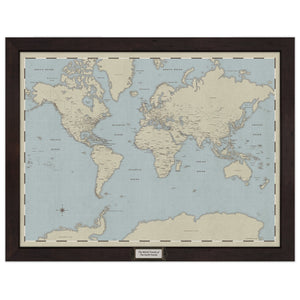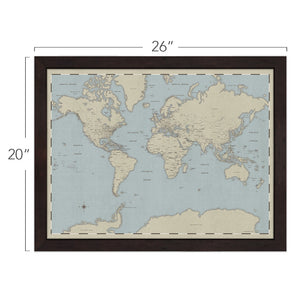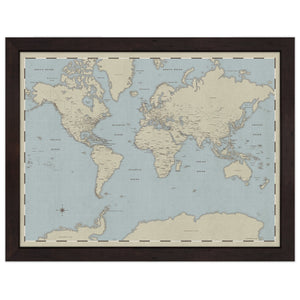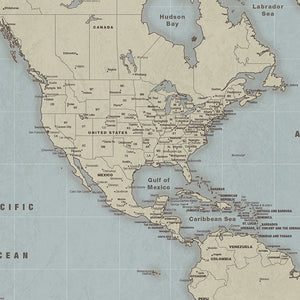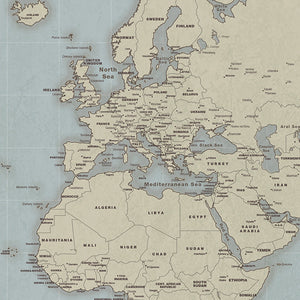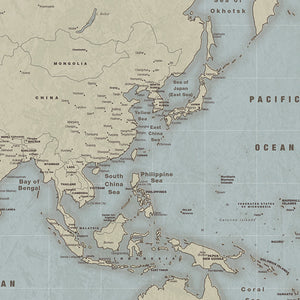 The Contemporary World Travel Map is perfect for tracking your travels by country, major city, and dream destination. Designed for smaller spaces, this push pin map is all about getting a great map at a great value. The map is a beautiful conversation piece and so much fun to use! Our personalization option allows you to personalize the map yourself using our classic frame bracket. 
How's it made?
This travel map is printed directly on foam core to hold the push pins in place — it is not laminated or glass-covered.
Travel is a lifetime endeavor, so we build our maps to last. Working with a Minnesota-based designer, we created a beautiful and functional map for tracking world travels. 
What's included?

Our Contemporary World Map

100 white push pins to track your travels

Quality wood frame
Attached sawtooth hanger for easy installation
Optional mounted bracket and blank tags for you to personalize your map
Personalize it
With this option, we mount a classic metal bracket to the frame and include a blank tag to write your own personalization!
Framed map size
Width: 26"
Height: 20"
Why buy from us
We are a small group of travel lovers, passionate about sharing travel adventures and memories. Our maps are designed for fellow travelers who feel the same! We've been in business for over 20 years because our quality craftsmanship and outstanding customer service are second to none. We love being a part of your special travel moments and family memories.