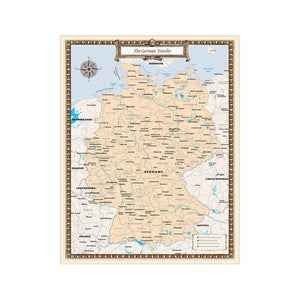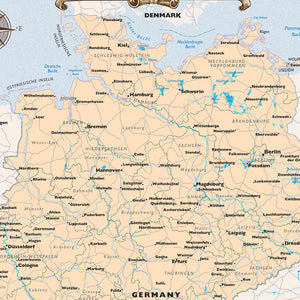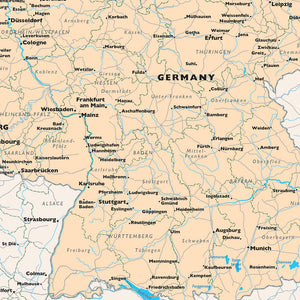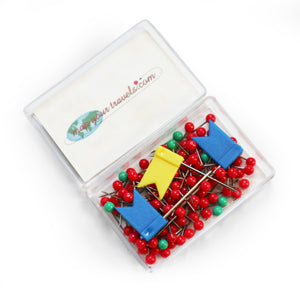 Germany has so many wonderful places to see!
If you have been lucky enough to visit Germany, use this map to map your travels.
This beautiful vintage map with muted colors is a great display on its own or paired with our other country maps.
Pins and Flags Included.
Size: 13" x 16"
If you like this print, you may be interested in the framed version of the German Traveler Map!
Why buy from us?

We are a small family-owned company based in MN comprised of travel lovers. Passionate about sharing travel adventures and memories, our maps are designed for fellow travelers who feel the same! We've been in business for over 20 years because our quality craftsmanship and outstanding customer service are second to none. We love being a part of your special travel moments and family memories.