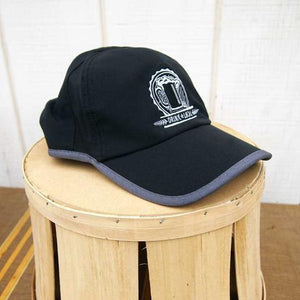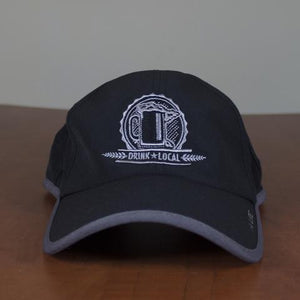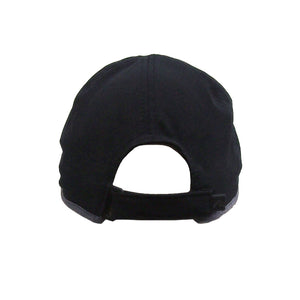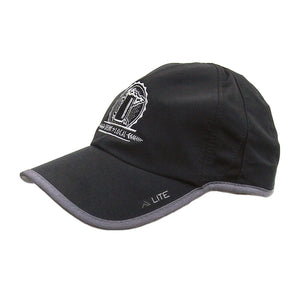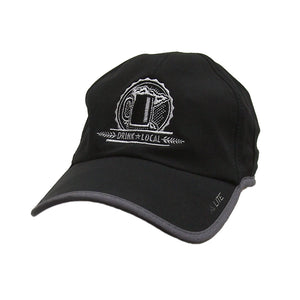 Our Running cap is made of a self venting material that makes the hat cool and light weight - perfect for any activity.
This cap is fitted with a Velcro adjustable strap and fits snugly to the wearer's head. This black hat features a sleek gray strip around the perimeter of the bill. Embroidered on the front of our hat is our "Drink Local" logo, designed by an artist in Minneapolis, Minnesota.
So, go for a run - then reward yourself with your favorite MN Brew!