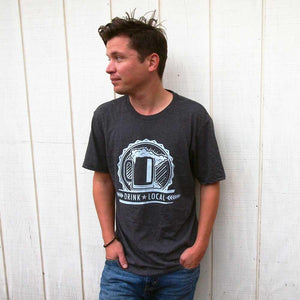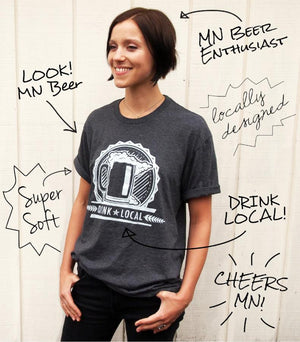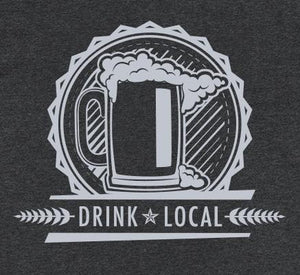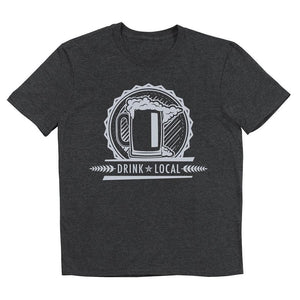 Here's a tee that's easy to drink in! Designed to be worn while drinking a MN Beer.
Super soft and stylish, this 
cotton/polyester 
blend was designed by an artist in Northeast Minneapolis. 
The foam around the glass creates the shape of our great state. 
Show off your MN Beer pride and "Drink Local". 
Designed and made right here in MN.