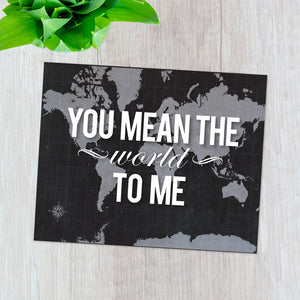 So, maybe you have said this before, but now you can make it legit. It's always good to let them know how you feel — especially when they do, in fact, mean the world to you!

We love this one. The modern blueprint map serves as the background for the phrase to end all phrases. We've used this for our own loved ones, and were glad we did.

Each 8x10 print is ready to frame!
Proudly Made in Minnesota

Print Size: 8" x 10". Frame not included.